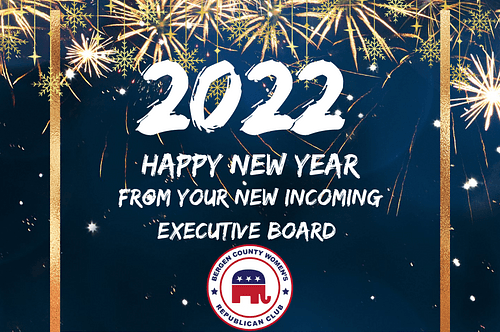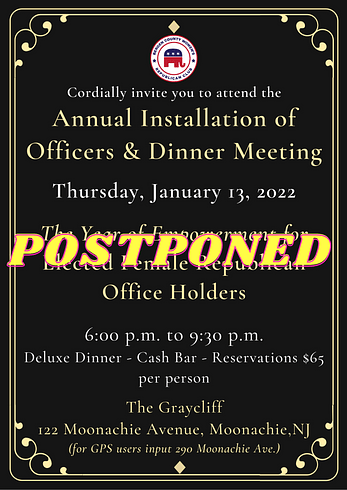 Membership Information:
Dues are $35 for Bergen County Republican Women
Associate Members (Men, or Women from other Counties -- no voting capabilities: $20
*****************************************************
Email us at BergenWRC@gmail.com regarding membership, or pay via VENMO @AnneMarie-Mitchell-3
Dues are $35 Bergen County REPUBLICAN women
and $20 Outside Bergen County REPUBLICAN women and any REPUBLICAN men.
Thank you for your membership which assists us greatly in assisting female candidates in our County.
Our Goals and Objectives are:
To encourage women of all ages to become active in the Republican Party, and to develop into political leaders.
To provide networking opportunities, virtual and in-person meetings, events, and volunteer opportunities to support Republicans in the election process at all levels of government.
To support the guiding principles of the Republican Party, and articulate our message to voters, and to elect qualified Republicans, for the betterment of our County, State, and Nation.
Founded in 1923, the BCWRC is the oldest women's political organization in New Jersey